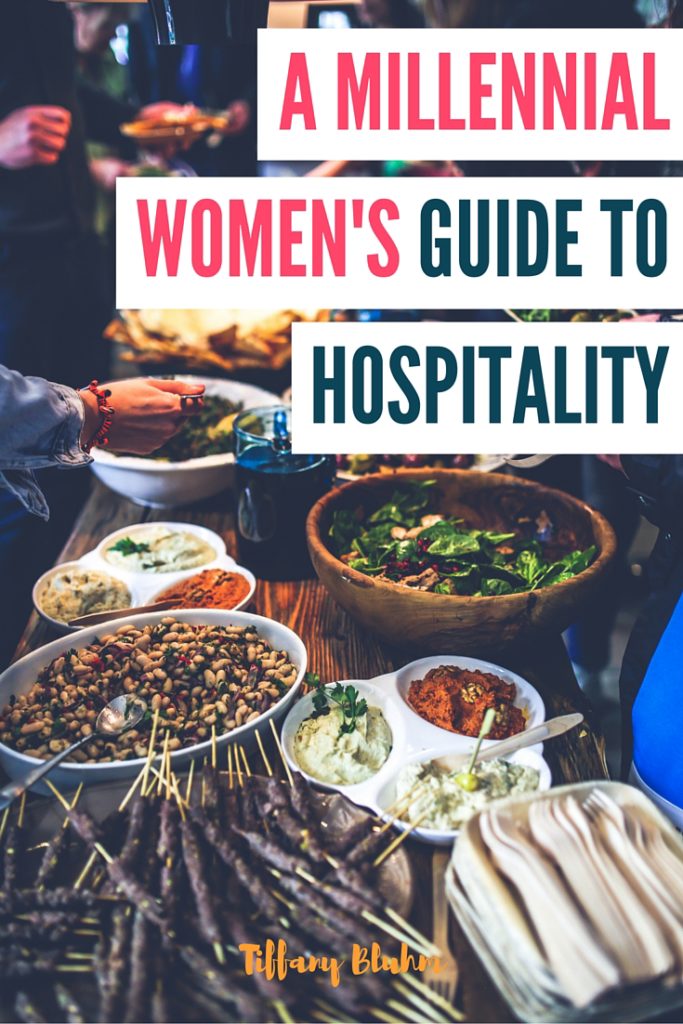 I love to gather people. My husband loves to gather people even more than I do. It's in us. It's ingrained in the culture of our family. It's not something we witnessed growing up very much, but as adults, it's a family value to gather others. It's not uncommon for us to host BBQs, bridal showers, Bible studies, or supper club. We see the value of gathering people. We witness the magic of souls engaged with another, bearing one another's burdens, and one another's victories.
A few years ago on our wedding anniversary we chose this verse as an anthem for our family from 1 Thessalonians chapter 2, "Because we loved you so much, we were delighted to share with you not only the gospel of God but our lives as well." 
In 1 Thessalonians the Apostle Paul, Silas, and Timothy shared the gospel with the people of Thessalonica. They were urging each other to share honest lives, ones that mattered, ones that spurred each other on to know Christ deeply because persecution was inevitable.
Not for fear of persecution but to share honest lives, I've seen how I can apply this verse to my season of sharing my soul and space with another. When we spur one another on to love and follow Jesus, love and lead our family, and love each other, we live out the mysterious love of Jesus. It's in a relationship most of us have been hurt, and it's in a relationship we will be redeemed as we see the light and grace of Jesus through another.
For my family, we see how this can be in the context of gathering. We find it sacred to invite others, feed them at our table, and share our hearts and laughs. This is our opportunity to love with our smiles, a warm embrace, and a hot bowl of red Thai curry.
Shauna Niequist, in her fine work, Bread and Wine, honestly shares, "The heart of hospitality is about creating space for someone to feel seen and heard and loved. It's about declaring your table a safe zone, a place of warmth and nourishment." 
I know for many, when they think of gathering and hosting, they are paralyzed with fear. They can't whip up beef wellington and cover the stains on the carpet, therefore, they cannot host. Their apartment, condo, or house is too small or too cluttered to invite anyone over. What some forget is that it doesn't matter. If you invite two or twenty people over, it's about the sacred act of hospitality, not appearing to have it all together in a perfectly sized space. While it's great to go all out, hosting is creating a space for people to breathe and be. It can be as fancy or as simple as you can make it. 
This past weekend we hosted friends from England and it was such a joy to connect after 5 years. Before they came I was feverishly scrubbing the bathroom, fitting the bed with fresh linens, and prepping lunch. I was covered in sweat and my kids were drawing on my bathroom floor with markers. By the time they arrived I had changed out of sweatpants into real pants (which is a big deal, amiright?) and went on to have the most delightful time with them. I did what I could, but not the impossible. I could change linens, prep some meals, and serve them a hot coffee.
After their arrival, we ate steak salads with bright cherries, salty pistachios, and wilted kale. We talked about our seasons of life, parenting little ones, and everything else under the sun. For dinner, we ordered take-out from our favorite restaurant, The Table. We talked the night away over creamy ricotta gnocchi, peppery braised elk, tender brisket, blackberry and duck confit salad, and the best burger west of the Mississippi, the dork burger (duck and pork) topped with slaw on a brioche bun. While I would have been proud to create such hearty fare on my own that would NEVER HAPPEN.
That's the thing, dear friends, we don't have to do it all and be it all. Whether it's frozen tater tots and chicken strips or steak and kale salad, we do what we can. Nothing more, nothing less. At the core of hosting, we are looking to connect with others, allowing our lives to overlap for just few hours, savoring the good. In a world where we are increasingly aware of our differences, it is even more important to extend a hospitable hand.
We can do that. In whatever season of life, we can find a way to define hospitality that works for us. We can invite people into our space and soul, and share the love that runs deep in our veins.